Business Lawyer in Las Vegas: Jason Landess
Jul 13
When it comes to running a business, legal matters can be complex and overwhelming. From contracts to intellectual property rights, ensuring compliance with employment laws, and resolving disputes, having a knowledgeable and experienced business lawyer by your side is crucial. In Las Vegas, one name that stands out in the legal community is Jason Landess. With a wealth of expertise and a deep understanding of business law, Jason Landess is a trusted advocate for entrepreneurs and businesses in the region.
Who is Jason Landess?
Jason Landess is a highly regarded business lawyer based in Las Vegas. With over 40 years of experience in the field, he has established himself as a go-to legal professional for small and medium-sized businesses, startups, and entrepreneurs. His dedication to providing comprehensive legal solutions tailored to his clients' needs has earned him a stellar reputation in the business community.
The Importance of a Business Lawyer
Operating a business involves navigating a complex legal landscape. From drafting contracts to protecting intellectual property, complying with employment laws, and resolving disputes, the need for legal guidance is evident. A proficient business lawyer like Jason Landess can help ensure that your business is compliant, protected, and positioned for success. With their expertise, they provide invaluable advice and assistance that can save you time, money, and potential legal troubles in the long run.
Services Offered by Jason Landess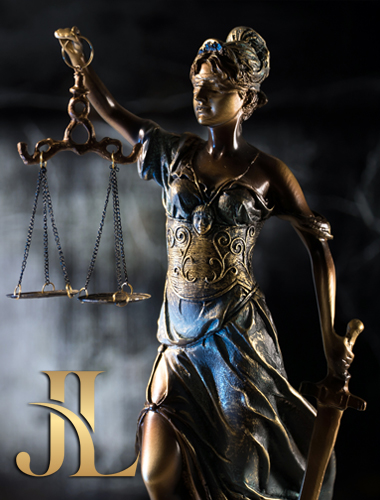 Contract Drafting and Review
Contracts are the foundation of any business relationship. Jason Landess specializes in drafting and reviewing contracts to protect his clients' interests. Whether it's negotiating terms, drafting partnership agreements, or reviewing vendor contracts, he ensures that his clients' rights and obligations are clearly defined and safeguarded.
Business Formation and Structuring
Starting a new business requires careful planning and proper legal structuring. Jason Landess guides entrepreneurs through the process of business formation, helping them choose the appropriate legal structure, such as sole proprietorship, partnership, or corporation. He ensures compliance with regulatory requirements and sets a solid foundation for business growth.
Intellectual Property Protection
Intellectual property, including trademarks, copyrights, and patents, plays a vital role in safeguarding a business's unique ideas and innovations. Jason Landess assists businesses in securing their intellectual property rights, providing strategies for registration, enforcement, and protection against infringement.
Employment Law Compliance
Employment laws can be complex, and violations can lead to costly legal consequences. Jason Landess helps businesses navigate through the intricacies of employment law, ensuring compliance with regulations related to hiring, termination, discrimination, wage and hour laws, and more. His expertise minimizes the risk of legal disputes and ensures a fair and compliant work environment.
Litigation and Dispute Resolution
In the unfortunate event of a legal dispute or litigation, having a skilled litigator like Jason Landess on your side is invaluable. With a proven track record of successful case resolution, he provides strategic guidance, negotiates settlements, and represents clients in court when necessary. Jason Landess is dedicated to protecting his clients' interests and achieving the best possible outcomes.
The Benefits of Hiring Jason Landess
By choosing Jason Landess as your business lawyer, you gain access to a range of benefits. His extensive knowledge and experience in business law enable him to provide tailored solutions that address your specific needs. With a focus on building long-term relationships, Jason Landess is committed to understanding your business objectives and helping you achieve them while mitigating legal risks along the way. His personalized approach, attention to detail, and dedication to client success set him apart in the legal industry.
Case Studies and Success Stories
Over the years, Jason Landess has assisted numerous businesses in overcoming legal challenges and achieving their goals. From startups to established enterprises, his expertise has made a significant impact on his clients' success. Here are a few case studies showcasing his ability to provide effective legal solutions:
Case Study 1: Resolving a Contract Dispute
I was appointed by the Nevada Attorney General to institute a quo warranto proceeding for the State of Nevada against the City of Las Vegas ("City") to challenge the legality of a property-development joint venture agreement between the City and a large California developer. Shortly after I filed suit against the City, a District Court Judge denied the City's motion challenging my appointment. Thereafter, the City rescinded its agreement with the California developer.
That outcome preserved the fair market value of the subject property and thousands of acres surrounding it.
Case Study 2: Intellectual Property Protection

Represented a Las Vegas developer who built a mobile home park and sold it to a Wall Street investment fund for $8MM. The investment fund filed suit seeking recission of the sales contract.
After a two-week jury trial, my client prevailed and was awarded attorney's fees.
Testimonials from Satisfied Clients
Here are a few testimonials from clients who have worked with Jason Landess:
" I would HIGHLY recommend Mr Landess, he was a pleasure to work with. Mr. Landess helped me get back my most prized possession, my child.!!  An for that i am forever greatful"
" I have known Jason Landess since 2013.  I know him to be a strong Christian believer and he carries that belief into his legal practice.  He is knowledgeable in law for Nevada and Texas. I have been counseled by Jason for family matters including child custody and real estate buying or selling as a financial benefit. He has also served as advisor for a 501-C-3 Missionary group. Jason upholds the law  to the highest standard and represents justice and fairness for all.  I trust him for the utmost integrity and honesty."
Frequently Asked Questions (FAQs)
Q: How can a business lawyer help me with contract drafting and review?
A: A business lawyer like Jason Landess has extensive experience in contract law and can ensure that your contracts are well-drafted, protecting your interests and minimizing legal risks.
Q: What types of businesses does Jason Landess work with?
A: Jason Landess works with a wide range of businesses, including startups, small and medium-sized enterprises, and entrepreneurs across various industries.
Q: How can Jason Landess help me protect my intellectual property?
A: Jason Landess can assist you with trademark registrations, copyright protection, patent applications, and enforcement of your intellectual property rights.
Q: What should I do if my business is facing a legal dispute?
A: If your business is involved in a legal dispute, it is crucial to seek legal advice promptly. Jason Landess can provide strategic guidance and represent your interests throughout the dispute resolution process.
Q: How can I schedule a consultation with Jason Landess?
A: To schedule a consultation with Jason Landess, visit his website at www.jasonlandesslaw.com or contact his office directly.
Conclusion
In the bustling business landscape of Las Vegas, having a reliable and experienced business lawyer is essential for navigating legal challenges and ensuring long-term success. Jason Landess brings a wealth of knowledge, dedication, and a personalized approach to his clients, making him a top choice for businesses seeking exceptional legal counsel. With his expertise in contract law, business formation, intellectual property, employment law, and dispute resolution, Jason Landess is committed to protecting his clients' interests and helping them achieve their business goals.
Phone: 725-600-0957
Email: [email protected]
Website: https://www.jlandess.com/